Arts, Crafts, Paintings and More. That's what you will find in an Etsy Store.
Many Years and Lifetimes ago I worked for eBay's Customer Service out of Draper Utah. I learned many things about them and also learned how to sell efficiently on eBay, I also learned how to effectively run an eBay Store. But as eBay's stocks dropped, as they struggled with internal changes and software issues their listing prices as well as their back end percentage began to rise drastically. I like many Artists and Craftsmen thought we were stuck with them and we though we had no other viable alternative.
Enter Etsy!
Etsy.com is everything an Artist or Craftsman could ask for. Their listing fees are cheap, their back-end fees are extremely affordable and in short the founders of the site have created a "Safe Haven" for the creative minded entrepreneur.
And So, eBay, the great has fallen, much like The Empire of Rome. Our message to the the creators and management of Etsy.com "If you will continue to follow your own path and learn from the mistakes of those who have failed before you, you will always have a loyal artistic community to support you, with our sincere gratitude"
Here are just a few links to etsy stores that focus on Original Paintings, Custom Ordered Paintings, and Limited Edition Hand-Signed, Numbered Prints.

CLICK HERE to View Etsy.com and Original Paintings and Prints.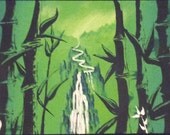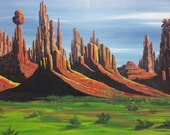 and CLICK HERE for our Main Street Gallery Site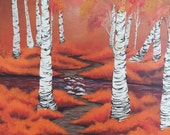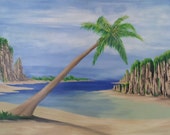 Also, a Note for Other Artists from Our Staff at The Main Street Gallery: Below is a list of the top 25 small cities to sell Art or Create a Gallery.
Asheville, NC
Santa Fe, NM
Gloucester, Mass
Saugatuck, Mich.
Sarasota, Fla.
Sedona, Ariz.
Key West, Fla.
Frederick, Md.
Taos, N.M.
Bradenton, Fla.
Corning, N.Y.
Eureka Springs, Ark.
Brattleboro, Vt.
Berkeley Springs, W.Va.
Carmel, Calif.
Beaufort, S.C.
Burlington, Vt.
Naples, Fla.
Laguna Beach, Calif.
Chapel Hill, N.C.
Annapolis, Md.
Northampton, Mass.
Aspen, Colo.
New Hope, Pa.
Watkinsville, Ga.

–The views expressed are the fundamental insights of Sean Nathan Ricks (the author) who is an independent marketing consultant with GraphiXpress Network in Smithfield and Logan, Utah which owns and operates Cache Valley Print and Honor Copy in Brigham City, Utah. They offer Website Development, Graphics and Marketing Services along with a full range color and black & white (standard or wide format) copies & print, digital scans & archiving, direct marketing & mailings, administrative and other business services.