'Mpampaintji Pintjamu' by Arkie Barton
April 14, 2020
Wednesday, May 20, 2020, 5:30 – 10:10pm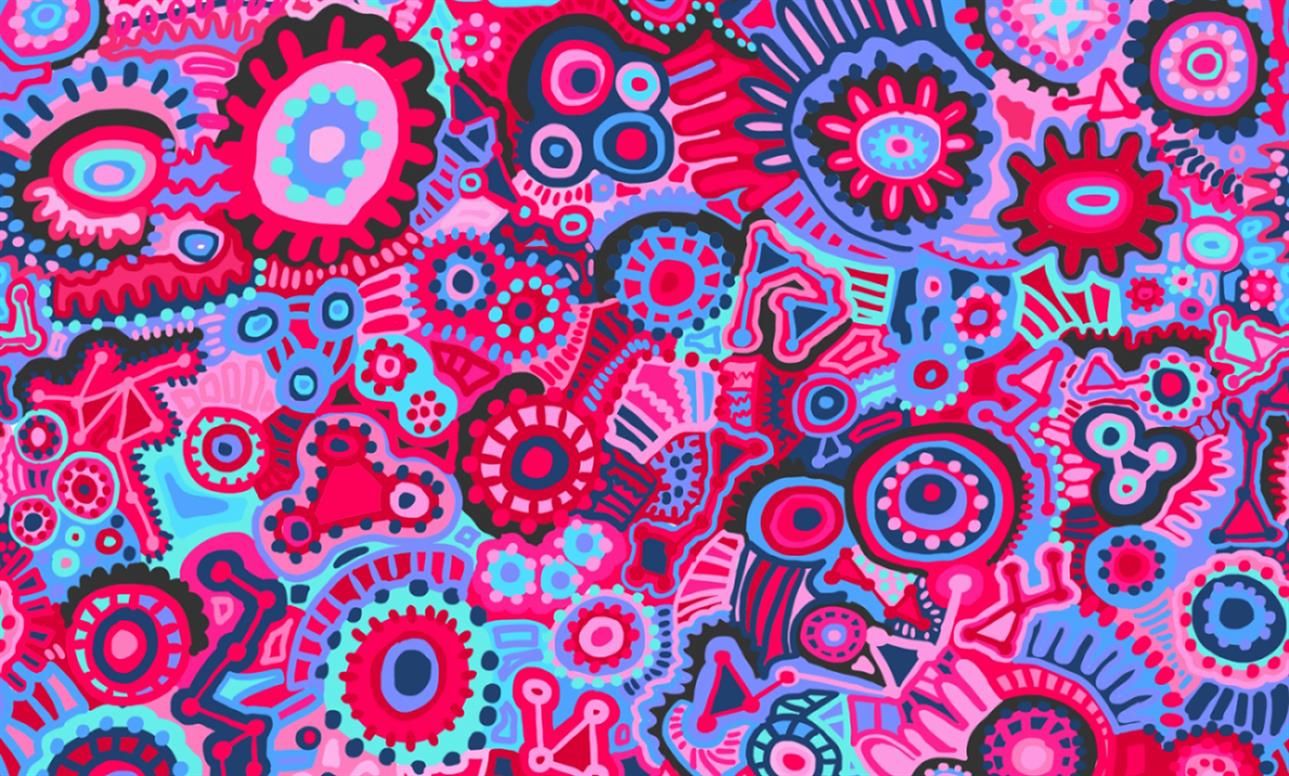 Council will project Arkie Barton's artwork Mpampaintji Pintjamu onto the William Jolly Bridge from 20 – 24 May 2020, nightly.
Arkie Barton is an emerging artist, fashion and textile designer. She is a proud Kalkadungu and Bidjara woman, whose art practice draws from her Indigenous heritage to create beautiful contemporary pieces across multiple disciplines. Arkie grew up, lived and studied in Brisbane and now lives in Melbourne. Arkie created her self-named clothing label, Arkie the Label in 2015. She is now focused on further developing her fine arts practice, alongside the label.
Mpampaintji Pintjamu depicts the vibrant and warm colours of the sky before the sun rises. The title of the piece is a translation of "morning light" in Kalkadoon language. The movement and intricacy of the shapes shows the energy of the sky as its own being, in that small moment before the colours and image shifts minute by minute. Many of her colour palettes are derived from actual moments or memories of nature, this piece was taken from a twilight image from a recent trip back onto Kalkadoon country in Mount Isa.
See it from home – keep your eyes peeled for images of this projection through our social media channels to view this projection from home.
Artwork information: Mpampaintji Pintjamu by Arkie Barton, 2019 digital illustration. Courtesy of the artist."
Venue address: William Jolly Bridge, Brisbane City
Venue: William Jolly Bridge, Brisbane City
Event type: Art
Cost: Free
Bookings: No bookings required.