Reigning NASCAR Cup Series champion runs the perfect race in the No. 78 Toyota to win Quaker State 400
SPARTA, Ky. – Martin Truex Jr., driver of the No. 78 Toyota Camry, scored his fourth win of the Monster Energy Cup Series season, July 14, 2018 at the Kentucky Speedway. Truex, who won at Kentucky last year, conquered the 1.5-mile tri-oval to win the Quaker State 400. This was his first 1.5-mile track win in 2018. In addition to winning the race, Truex had a perfect weekend winning the pole in qualifying Friday night and taking the first two stages in tonight's race.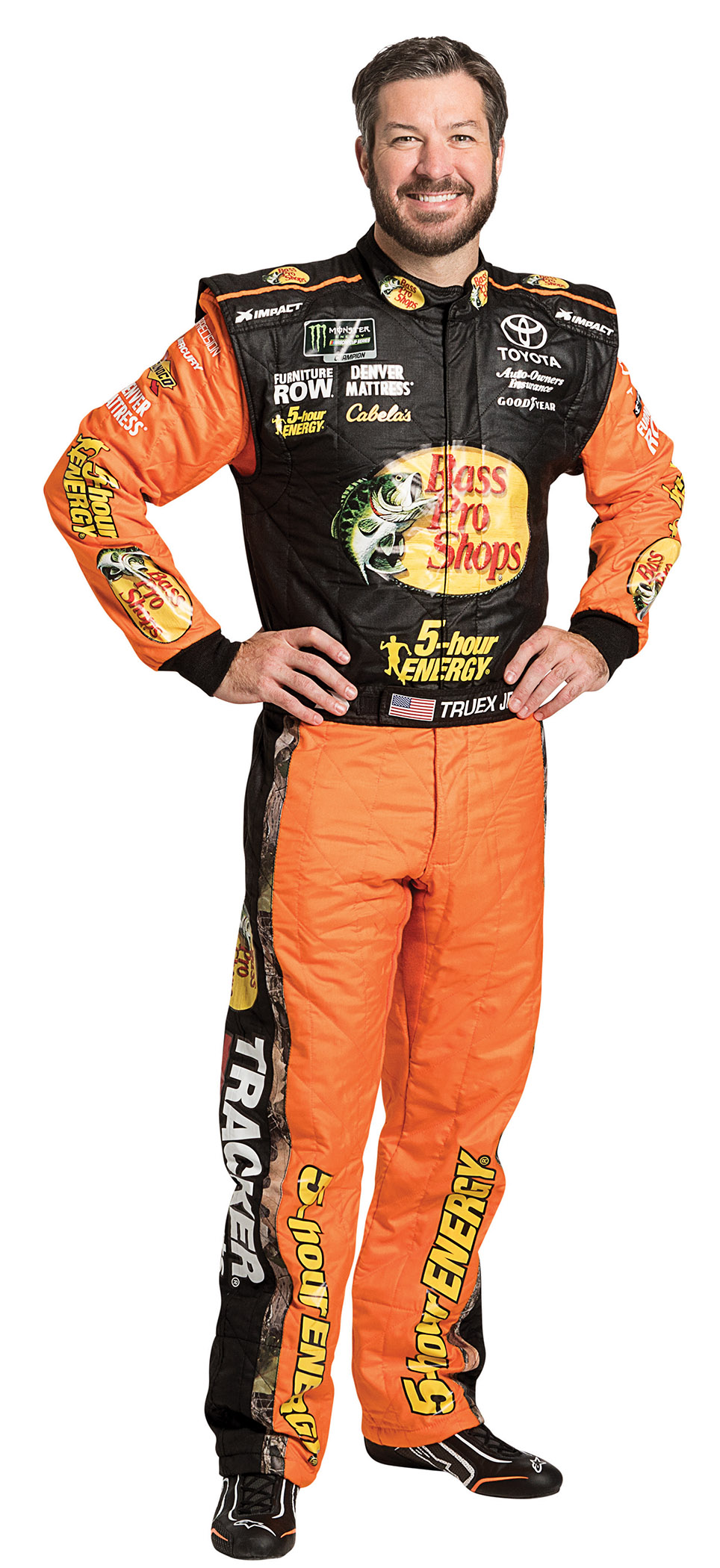 Truex is on a hot streak in the last nine NASCAR Cup Series races with three wins, three runner-ups and eight top-five results. He boasts a 2018 season total of four wins and 13 top-five finishes. He remains third in both overall driver points and playoff standings. Tonight marks Truex's 19th career Monster Energy NASCAR Cup Series win.
Bass Pro Shops previously sponsored Truex from 2004 and 2009 while part of Dale Earnhardt Inc. This stretch included two Xfinity Series championships for Truex – 2004 and 2005.
Bass Pro Shops, which was founded in 1972 by avid outdoorsman and conservationist Johnny Morris, is a leading retailer of equipment for hunting, fishing, camping, boating and other outdoor pursuits. The outdoor retail leader has 102 stores throughout the United States and Canada, serving more than 120 million sportsmen a year. Bass Pro Shops has a long relationship with NASCAR, dating back to 1998. For more information, visit http://www.basspro.com/.
About Bass Pro Shops
Bass Pro Shops is North America's premier outdoor and conservation company. Founded in 1972 when avid young angler Johnny Morris began selling tackle out of his father's liquor store in Springfield, Missouri, today the company provides customers with unmatched offerings spanning premier destination retail, outdoor equipment manufacturing, world-class resort destinations and more. In 2017 Bass Pro Shops acquired Cabela's to create a "best-of-the-best" experience with superior products, dynamic locations and outstanding customer service. Bass Pro Shops also operates White River Marine Group, offering an unsurpassed collection of industry-leading boat brands, and Big Cedar Lodge, America's Premier Wilderness Resort. Under the visionary conservation leadership of Johnny Morris, Bass Pro Shops is a national leader in protecting habitat and introducing families to the outdoors and has been named by Forbes as "one of America's Best Employers."