Doomben Racecourse (Satchel Room), 75 Hampden Street, Ascot
Wednesday, September 4, 2019, 5:45 – 8pm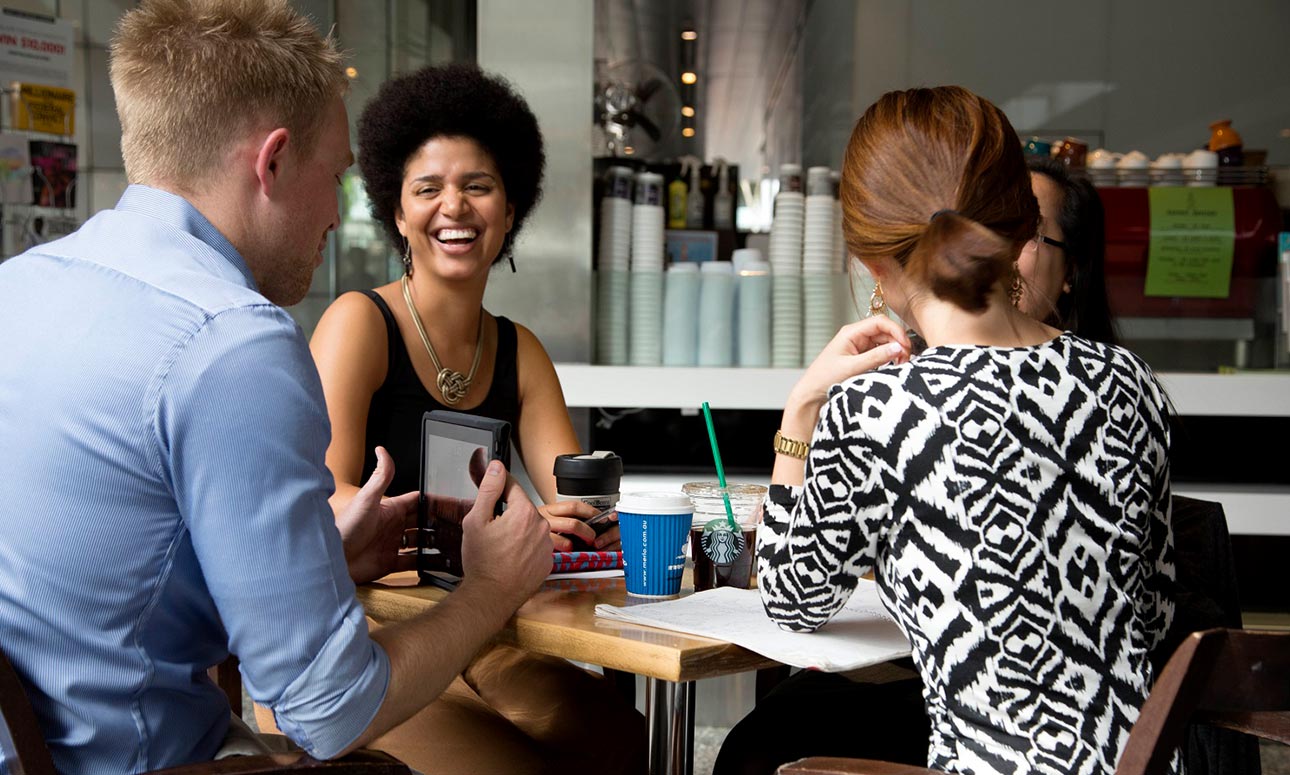 Join Lord Mayor Adrian Schrinner at this free business education forum in Ascot. Participate in networking opportunities, learn from industry leaders and bring your questions for the Lord Mayor, guest speakers and Council officers.
Guest speakers at this forum:
Kurt Sanders, Director of Strategy, The Content Division, 'How to write a social media strategy for small business'
Kurt Sanders is the Director of Strategy at The Content Division, a Brisbane content marketing agency. He has 15 years' experience as a journalist, workshop facilitator, content marketing strategist and public speaker. Kurt has worked with brands across industries including health, finance, economic development, food, aged care, software as a service, publishing and tourism.
He has co-hosted two podcasts and sends a curated monthly email called OK Grow, which helps businesses solve their marketing problems.
Nadia Tucker, Co-Founder, Active Truth, 'Creating a customer-centric business'
Nadia Tucker is passionate about celebrating all women and giving them the confidence to live their best lives. Nadia co-founded Active Truth three years ago with a box of 100 tights and no experience in fashion, retail or business. Today, Active Truth boasts a community of more than 100,000 women and is celebrated as a leader in women's inclusivity, diversity and positivity.
Active Truth has been recognised for excellence in the business community, having won a 2018 Queensland Telstra Business Award and the 2018 Lord Mayor's Award for Outstanding Small Business, and was a finalist in the 2019 Telstra Business Women's Awards. 
Join the conversation with other attendees using #bnebusiness
Event type: Business, Free, Workshops
Age range: Young adults, Adults (30+), Seniors
Cost: Free
Bookings: Register online to secure your place at this free event.
Schedule: Arrive at 5.45pm for a 6pm start. Concluding at 8pm. 
More info: www.eventbrite.com.au…