Wednesday, February 5 – Wednesday, March 25, 2020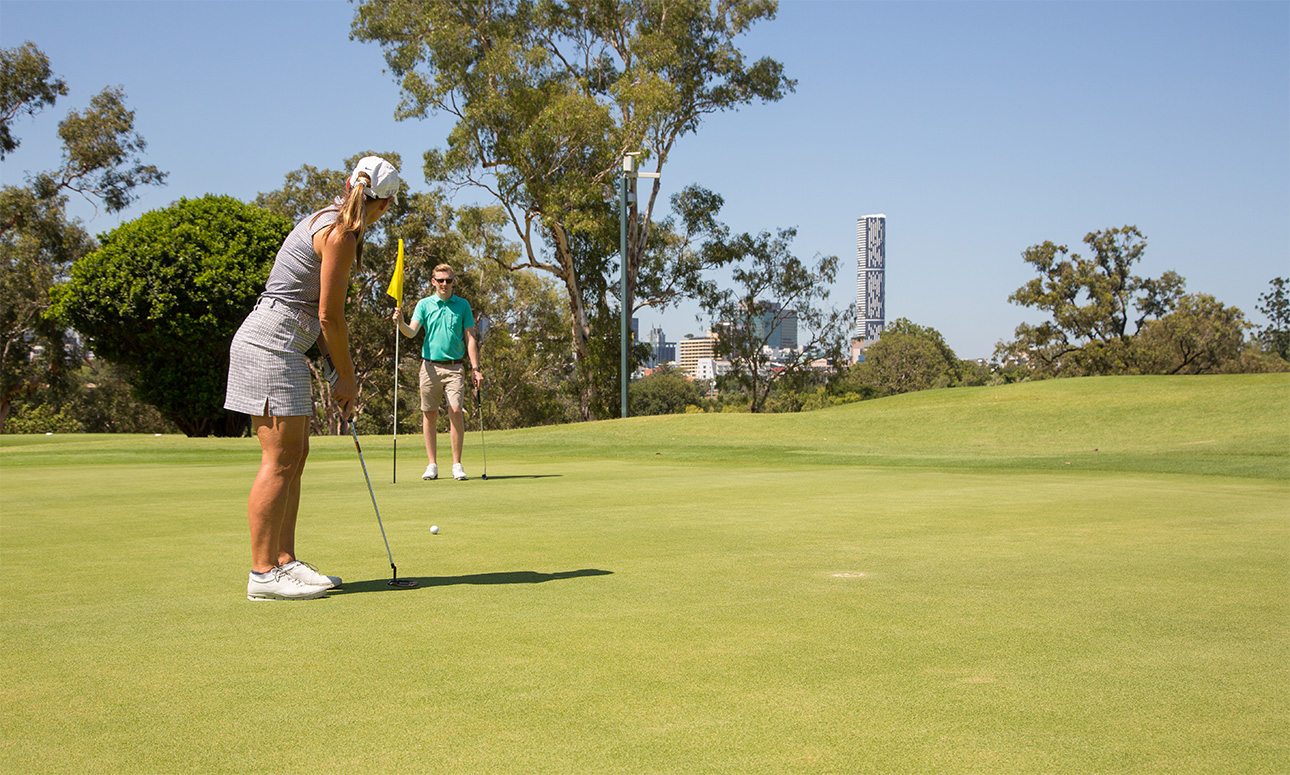 Get into golf at Victoria Park  with ladies group golf clinics. 
The ladies level 2 golf clinic has a strong focus on course play and has been developed for those ladies who already have an understanding of golf or have completed the level 1 clinic and are ready to take the next step to improve their game. During the 8 week program you'll cover how to improve on all areas including drivers, hybrids, irons, wedges and putting, and also cover on course play and green reading skills. The program also includes a golf fitness session to learn how your flexibility and strength and help improve your game.
Equipment provided if required.
Venue address: Victoria Park Golf Complex, 309 Herston Road, Herston
Venue: Victoria Park Golf Complex, Herston
Event type: Fitness & well-being
Age range: Young adults, Adults (30+), Seniors
Cost: $270 – 8 week program
Bookings: Book online.