Ladies golf clinics – Level 1 (Wednesdays – 7-8am)
January 29, 2020
Wednesday, February 5 – Wednesday, March 25, 2020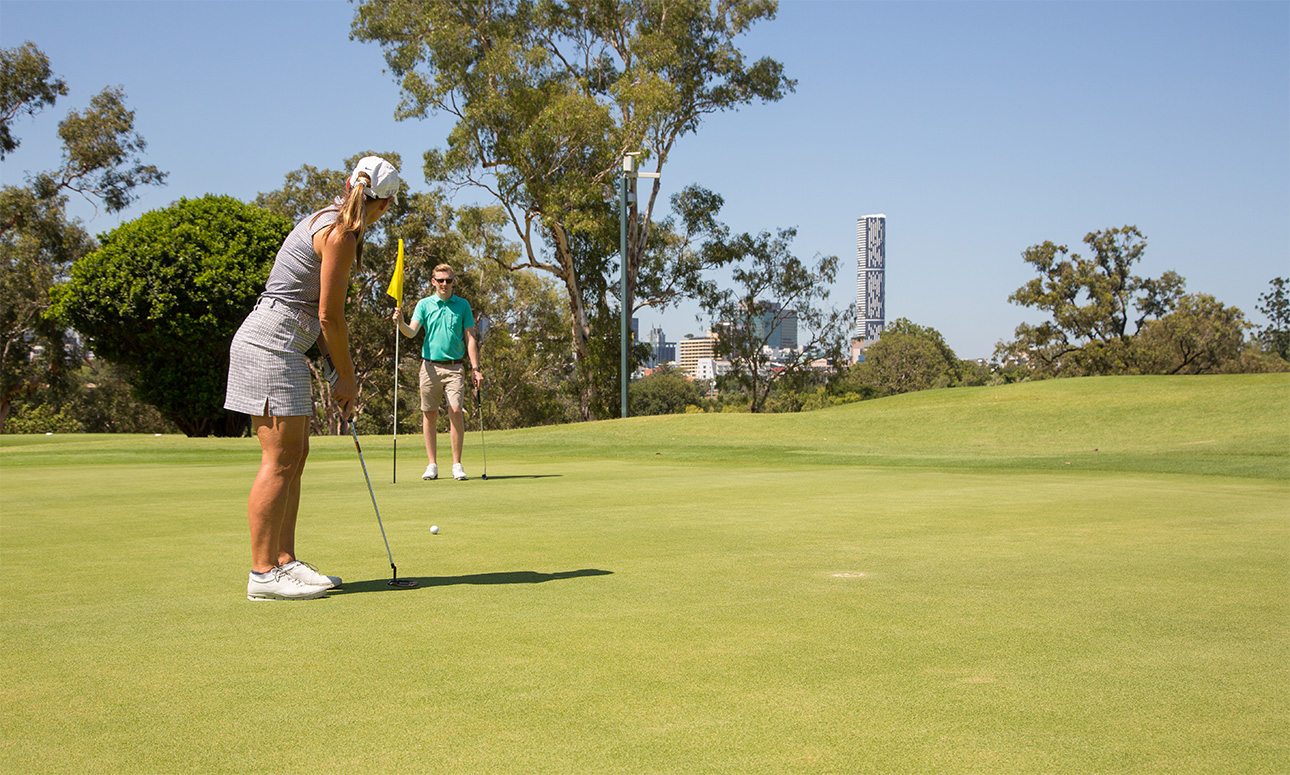 Get into golf at Victoria Park  with ladies group golf clinics. 
The ladies level 1 golf clinic is ideal for beginner golfers looking to take golf lessons in a group environment with friends. During the 8 week program you'll learn the fundamentals of a golf swing, covering both short and long game technique, learn how golf fitness is an integral part of game improvement and get an introduction to the golf course, rules and etiquette. This is a great pathway to level 2 classes which are conducted on the course.
All equipment provided.
Venue address: Victoria Park Golf Complex, 309 Herston Road, Herston
Venue: Victoria Park Golf Complex, Herston
Event type: Fitness & well-being
Age range: Young adults, Adults (30+), Seniors
Cost: $220
Bookings: Book online.