Dusty Rich – Stand up comedy for kids (and adults)
January 1, 2020
Saturday, February 29, 2020, 12 – 1pm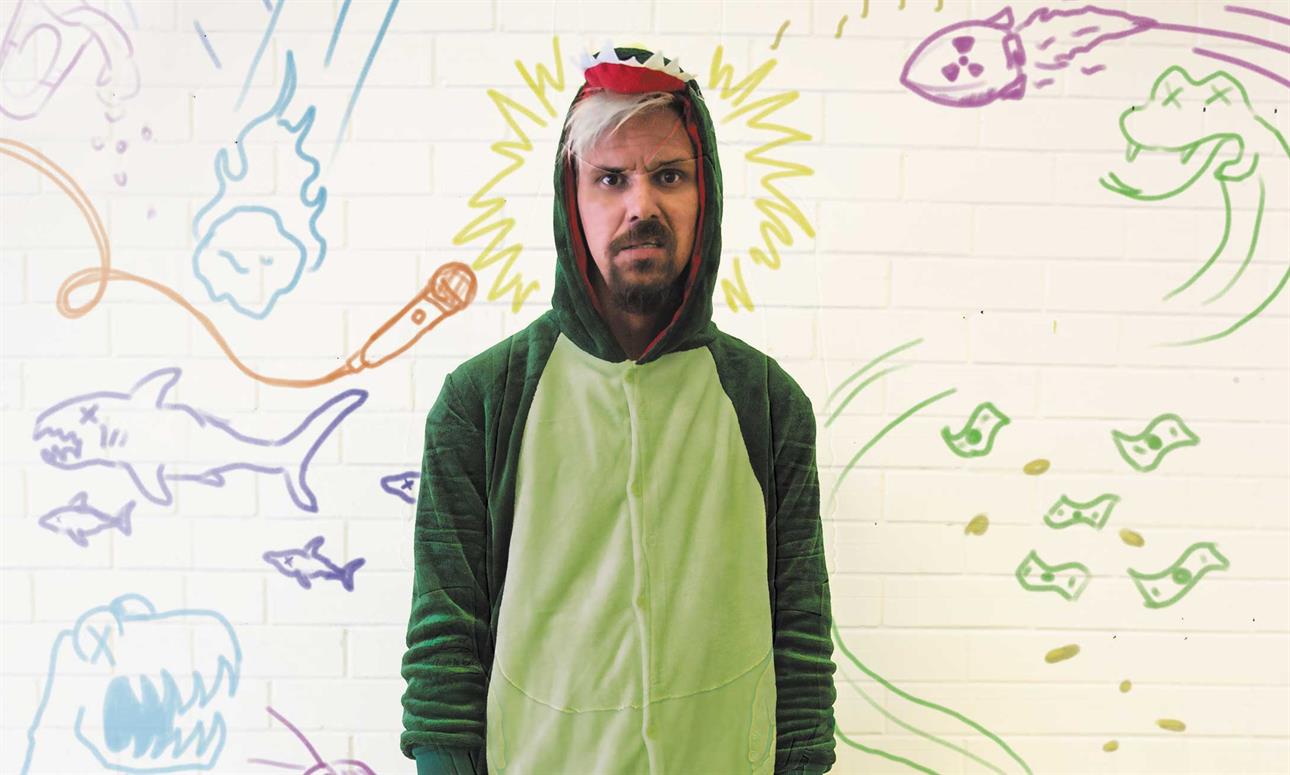 Dusty Rich is doing a stand up comedy show FOR KIDS (but also it's for adults) and it is definitely just for the money. He doesn't want to do it, but we are making him do it because his kids show is rude, crass and hilarious all ages. Look at the stupid outfit we made him wear!
Dusty Rich is one of South Africa's best and now one of Australia's favourites. Touring the country and the world with his wildly improvisational brand of comedy, every kids show Dusty does is a high-wire balancing act, dishing out fits of giggles and remembering not to swear – all while dressed like a dinosaur.
Location: Turbine Studio
Venue address: Brisbane Powerhouse, 119 Lamington Street, New Farm
Venue: Brisbane Powerhouse, New Farm
Parent event: Brisbane Comedy Festival 2020
Event type: Performing arts
Cost: Admit: $20 – plus transaction fee of $6.90
Bookings: Book online.