'Deadly icons' by Kimberley Engwicht
April 14, 2020
Wednesday, May 6, 2020, 5:30 – 10pm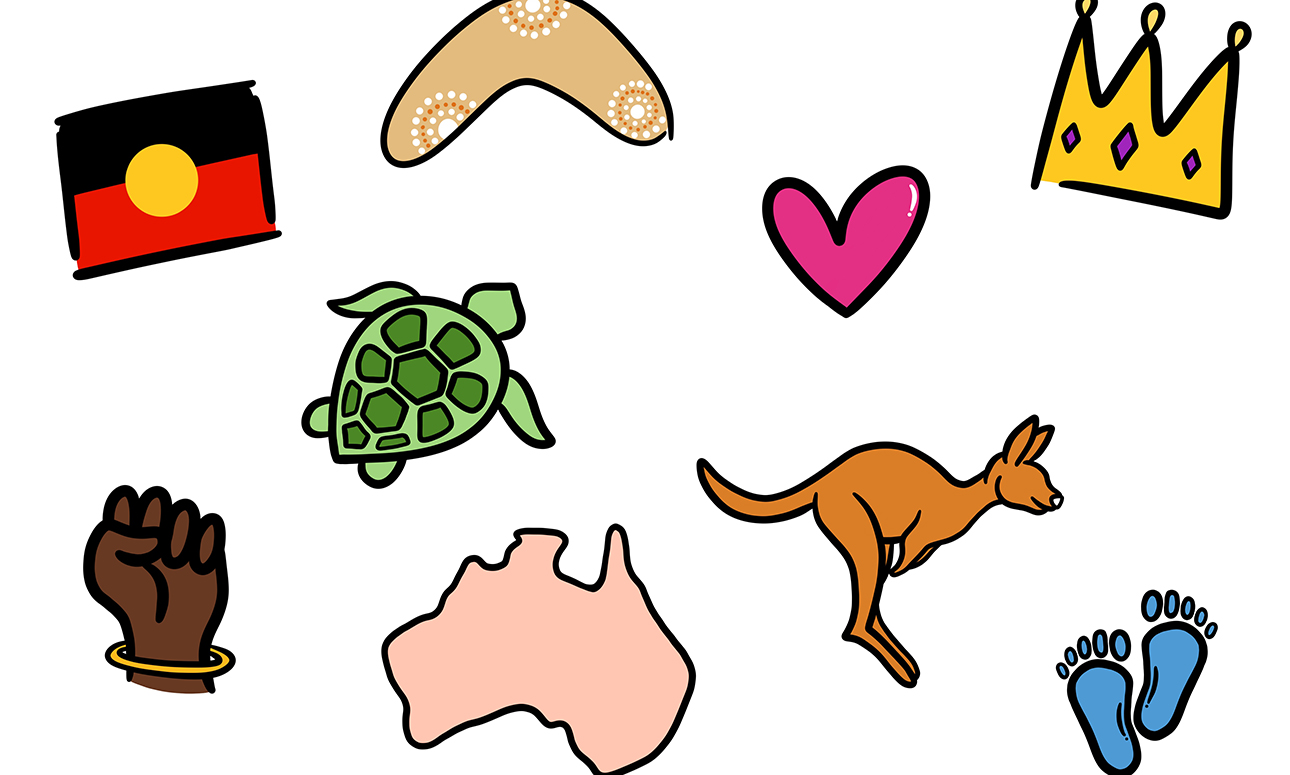 Council will project Kimberly Engwicht's artwork Deadly icons onto the William Jolly Bridge from 6-10 May and 27–31 May 2020, nightly.
Kimberly Engwicht is a proud South Sea Islander and Aboriginal woman from Bundjalung country New South Wales. Kimberly is the creative director behind K-Rae Designs, a digital lettering/art and stationery business.
This artwork showcases some of the positive iconography associated with Aboriginal and Torres Strait Islander communities. Kimberly loves using bold lettering and bright colours in her work, always trying to promote positive messaging for the greater good.
Kimberly uses art as a means to connect with people, to help them relate and to feel empowered. Her use of icons and popular culture references allows audiences of all ages to connect with her story.
See it from home – keep your eyes peeled for images of this projection through our social media channels to view this projection from home.
Artwork information: Deadly icons by Kimberly Engwicht, 2019 digital illustration. Courtesy of the artist.
Venue address: William Jolly Bridge, Brisbane City
Venue: William Jolly Bridge, Brisbane City
Event type: Art
Cost: Free
Bookings: No bookings required.