COVID-19: A Letter to our Community / Una Carta a Nuestra Comunidad
April 2, 2020
COVID-19: A Letter to our Community / Una Carta a Nuestra Comunidad
pridgenv
Thu, 04/02/2020 – 18:11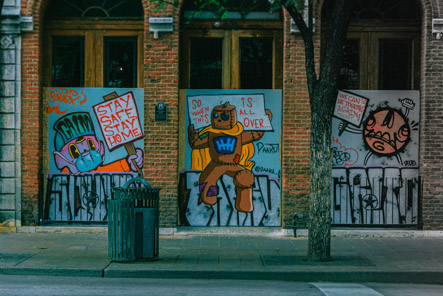 Release Date
Thu, 04/02/2020 – 12:00
How Austin Code is responding / Cómo responde Austin Code

[Spanish below / La versión en español está abajo]
A Letter to Our Community
The global coronavirus pandemic is affecting our families, our communities, and our way of life. During this time, I wanted to reach out and update you on how Austin Code is responding.
At Austin Code, we have always advocated for the health and safety of our staff and community. Today more than ever, our mission "Building a safer and greater Austin together through code education, collaboration and enforcement" holds a valuable and transformative meaning to our community. We are asking everyone to join our efforts to stop the spread of COVID-19 by practicing physical distancing and avoiding all gatherings to keep you and your loved ones safe.
While our inspectors are out educating the community on the Stay Home-Work Safe orders, the rest of our staff are doing their work from home. Our workforce continues to ensure that communication critical to the work of serving Austin residents is easier and more responsive. Austin Code has made these changes in how we work while keeping our services available to you online and increasing our availability by cell phone. Know that during this time, we continue to receive and respond to your requests for service, and the unwavering commitment of our code inspectors to respond to your needs stands strong.
Lastly, we are truly inspired by the community's response that is so open and willing to learn and put to practice physical distancing as well as the cooperation of so many of you who have temporarily closed your business doors to slow the spread of COVID-19. We appreciate everyone's shared responsibility to do what we have to do for the health of all.
For more information on the City's response to COVID-19 and a list of community resources available to you, we encourage you to visit AustinTexas.gov/COVID19 or call 3-1-1. 
Sincerely,

José G. Roig, Interim Director
Austin Code Department
---
Una Carta a Nuestra Comunidad
La pandemia mundial de coronavirus está afectando a nuestras familias, nuestras comunidades y nuestra forma de vida. Durante este tiempo, quería contactarlo y actualizarlo sobre cómo responde Austin Code a la situación.
En Austin Code, siempre hemos promovido la salud y la seguridad de nuestro personal y la comunidad. Hoy más que nunca, nuestra misión "Construir un Austin más seguro y mejor a través de la educación, colaboración y aplicación del código" tiene un significado valioso y transformador para nuestra comunidad. Estamos pidiendo a todos que se unan a nuestros esfuerzos para detener la propagación de COVID-19 practicando el distanciamiento físico y evitando todas las reuniones para mantener a usted y a sus seres queridos a salvo.
Mientras que nuestros inspectores están fuera educando a la comunidad, el resto de nuestro personal de apoyo están haciendo su trabajo desde su casa. Nuestra fuerza laboral continúa asegurando que la comunicación crítica para el trabajo de servir a los residentes de Austin sea más fácil y receptiva. Austin Code ha hecho estos cambios en la forma en que trabajamos mientras mantenemos nuestros servicios disponibles para usted en linea y aumenta nuestra disponibilidad por teléfono celular. Tenga en cuenta que durante este tiempo, seguimos recibiendo y respondiendo a sus solicitudes de servicio, y el compromiso inquebrantable de nuestros inspectores de código para responder a sus necesidades se mantiene firme. 
Por último, estamos realmente inspirados por la respuesta de la comunidad que es tan abierta y dispuesta a aprender y poner en práctica el distanciamiento físico, así como la cooperación de muchos de ustedes que han cerrado temporalmente sus puertas comerciales para frenar la propagación de COVID-19. Apreciamos la responsabilidad compartida de todos de hacer lo que tenemos que hacer por la salud de todos.
Para obtener mas información sobre la respuesta de la Ciudad a COVID-19 y una lista de recursos comunitarios disponibles para usted, le recomendamos que visite AustinTexas.gov/COVID19 o llame al 3-1-1.
Sinceramente,

José G. Roig, Director Interino
Departamento de Códigos de Austin