Wednesday, August 14, 2019, 5:30 – 10pm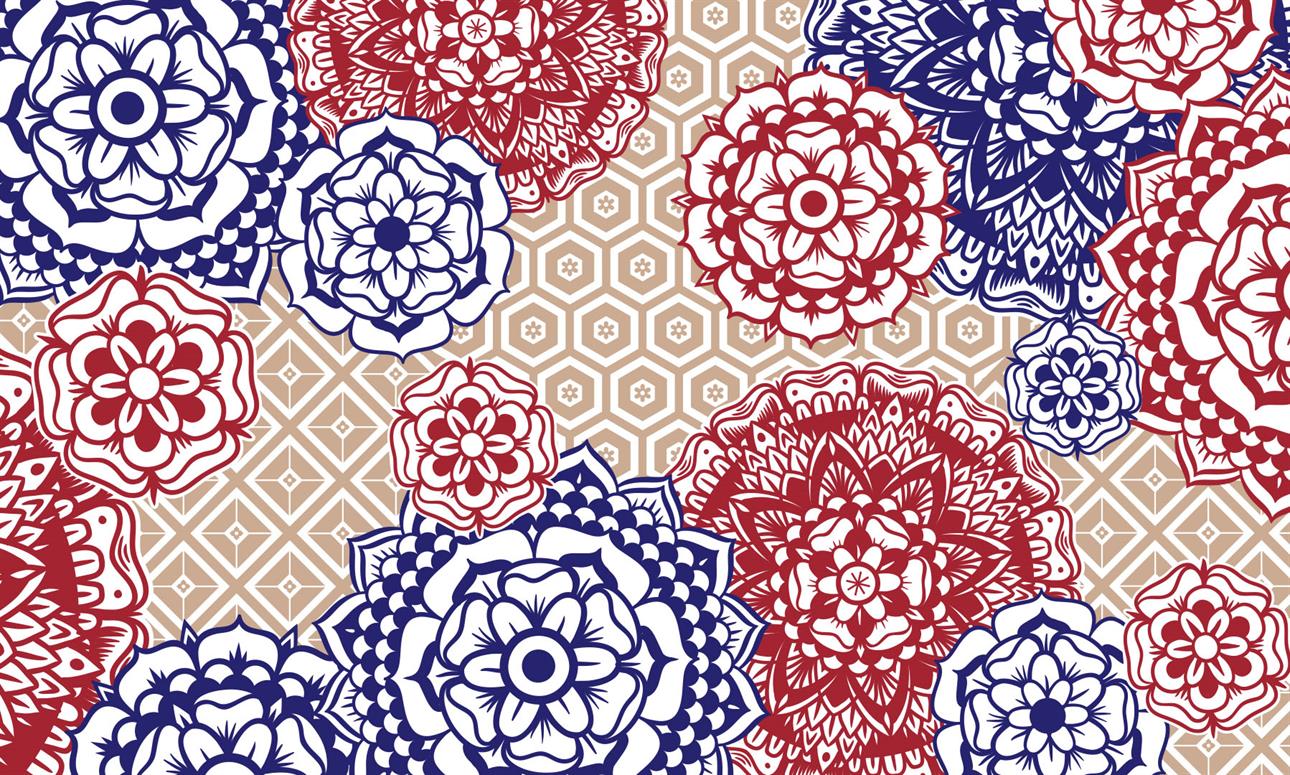 In celebration of this year's Korean Festival Day, Brisbane City Council will be projecting Kiel Tillman's Flourish onto the William Jolly Bridge from 14 – 18 August 2019, 5:30-10pm nightly.
Korean Festival Day is an annual event presented by the Korean Society of Queensland. The festival celebrates Korean culture and heritage and offers something for everyone. The world famous Korean performance troupe NANTA will feature with as a special guest. The festival is free and held in the heart of Brisbane at King George Square from 10am to 4pm on Saturday 17 August. 
Kiel Tillman is an artist and creative director based on the Gold Coast. Kiel specialises in creating custom design brands, illustrations and murals. Kiel's illustration style consists of bold lines and intricate patterns mixed with organic textures, energetic brushwork, relaxed lettering and graphic elements. This mixed media process culminates in work that applies itself seamlessly to apparel, signage, print collateral and multiple digital formats.
Through the use of colour, Tillman has been able to represent the Korean culture by incorporating colours on the Korean flag. Tillman uses the hustle and bustle of the Korean street and the national flower to show his understanding of the Korean culture.
Artwork information: Flourish by Kiel Tillman, 2019 Digital Illustration. Image courtesy of the artist.
Venue address: William Jolly Bridge, Brisbane City
Venue: William Jolly Bridge, Brisbane City
Event type: Art, Free
Cost: Free
Bookings: No bookings required.
More info: www.facebook.com…